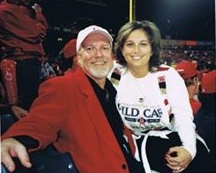 About Us
If you're looking for high quality and personal service, you've come to the right place. At Tip Top Construction LLC - CCOT we'll give you the attention and personal service you'll come to expect and enjoy. Over 95% of our business is from referrals and repeat customers.
Services We Offer
We can handle all types of commercial and residential projects including: kitchen, bathroom, and other interior or exterior remodeling, windows, doors, fencing, flooring, decks, interior & exterior painting, siding, electrical, plumbing, heat & air. Tip Top only accepts projects with a minimum budget of $1,000. For projects under $5,000, handyman work, and service calls Tip Top has a network of contractors on call. Just contact us and we'll get you taken care of.
Why Choose Tip Top Construction
From roofs to floors and everything in between we take care to provide our customers with high quality, personalized service. At Tip Top Construction our goal is to exceed your expectations. How do we do that?
Quality Work
Tip Top provides only quality work and skilled craftsman when completing your project.
We Offer All Materials at Cost
When we receive a discount we pass the savings on to you. No markups on materials so you can maximize your budget.
3-Year Warranty on Labor
The state of Oklahoma only requires a 1-year warranty. We provide you with a 3-year warranty on all of our labor.
365-Day Estimate Guarantee
Not quite ready to start your project? We'll honor our estimate for a full year. Just call us when you're ready.
We Are Insured
We have insurance and all of our workers have general liability and/or workers compensation insurance. Our plumber, electrician, and roofer are all licensed, registered, bonded, and insured. View our Certificate of Liability.
We Follow the Rules
We follow all codes, pull permits, claim our income and pay our taxes.
No Fees on Credit Cards
We accept all major credit cards without charging you any fees.
We Care About You
We want you to have a positive experience while getting the results you want. We are honest, we don't park in your driveway, we make sure your pets don't get out, we clean up our trash, we are courteous to you and your neighbors.